Nexperia

- Nexperia is a dedicated global leader in Discretes, Logic and MOSFETs devices. This new company became independent at the beginning of 2017.

Focused on efficiency, Nexperia produces consistently reliable semiconductor components at high volume: 85 billion annually. The company's extensive portfolio meets the stringent standards set by the Automotive industry. And industry-leading small packages, produced in their own manufacturing facilities, combine power and thermal efficiency with best-in-class quality levels.
Automotive Trench 9 MOSFETs
Publish Date: 2018-03-01
This presentation will give insight into the Trench 9 super-junction MOSFET technology and its benefits.
Duration: 5 minutes
AXP Translators Overview
Publish Date: 2016-04-26
The series features very low dynamic power dissipation and are suitable for any application that requires level translation.
Duration: 5 minutes
Medium Power Bipolar Transistors
Publish Date: 2016-01-26
The best options to reduce occupied PCB space while increasing the thermal performance when mounted on modern multi-layer PCBs.
Duration: 5 minutes
Dual Configurable Logic
Publish Date: 2015-04-14
Configurable logic allowing design flexibility, reduced inventory cost and faster qualification in customer's applications.
Duration: 5 minutes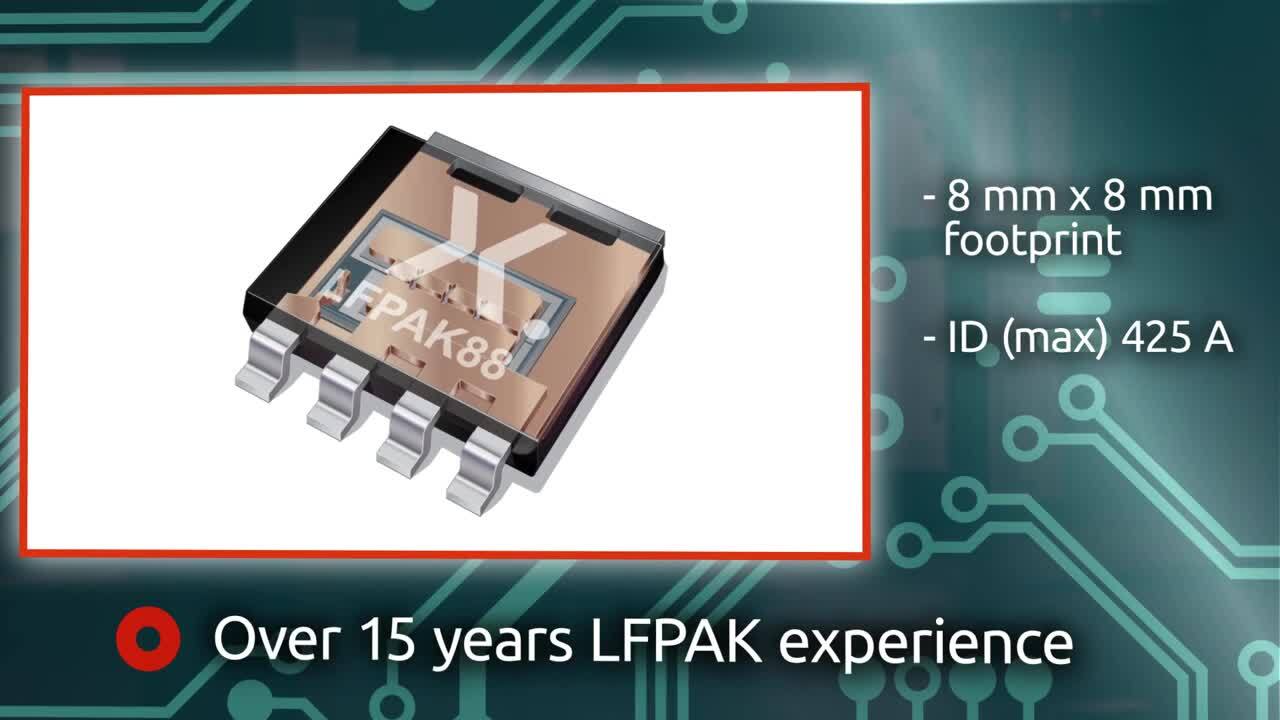 LFPAK88 MOSFETs
Building on over 15 years experience in copper-clip package production, Nexperia enhances the market-leading LFPAK range with the addition of LFPAK88.